Welcome to Apros
Apros is a comprehensive, accurate and user friendly software product for modelling and dynamic simulation of power plants, energy systems and industrial processes.
The key uses of Apros include safety analysis, engineering support, automation testing and operator training.
If you are interested in the dynamic behaviour of a system of process & piping, instrumentation & control and electrical systems, Apros may just be the tool for you.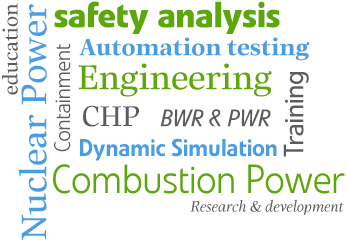 Apros® is a registered trademark of Fortum and VTT Technical Research Centre of Finland Ltd.