Research and development
Apros and research programs
Apros has been used in multiple international IAEA, OECD and PHARE projects on nuclear safety and thermal hydraulics. In these projects our Apros specialists have provided training and consulting for several countries in Europe, Asia and Africa.
Apros has a vital role in SAFIR – The Finnish Research Programme on Nuclear Power Plant Safety. E.g. the steam generator model of Apros was validated as one part of the SAFIR2010 program (project on "Improved thermal hydraulic analyses of nuclear reactor and containment").
Experimental test facilities
Apros has been used to support the engineering and development of new experimental test facilities. With Apros it's possible to study the dynamic behavior of the test facility even before anything has been built. Also needed automation and instrumentation systems can be studied in detail (e.g. optimizing the amount and location of thermocouples and pressure sensors). For operating test facilities Apros is an efficient tool in simulating different tests before the actual tests.
Apros has been used to study the experimental test facilities POOLEX and PACTEL, which are located at the Lappeenranta University of Technology in Finland. Apros models of POOLEX and PACTEL have been used to study the physical phenomena of the tests. The models have been also used in extensive validation of Apros calculation models.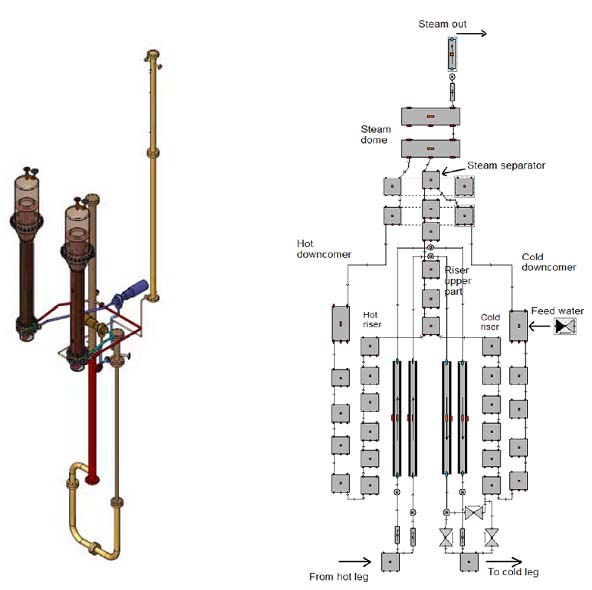 PWR-PACTEL test facility at Lappeenranta University of Technology in Finland and Apros model of the steam generator (Source: SAFIR2010 Annual Plan 2009).